Pinpoint Media Design Uses a Wide Variety of Proven Programming Tools and Languages
Please let us know about your specific online business ideas or requirements for custom made website applications. Our programmers will work with you to realize the solutions that you need to grow your successful business.
Pinpoint Media Design uses a wide variety of proven programming tools and languages such as PHP, AJAX, JavaScript, mySQL database server, Apache webserver, and the sophisticated and object oriented Zend framework.
Custom WordPress Plug-In Programming
Many of our WordPress clients have specific additional requirements for the creation of a custom plug-in for the WordPress Content Management System . It is easy for your WordPress website to grow along with you. We have the capability to expand your website with additional applications tailored to your business needs. The flexibility and open architecture of our content management system allows us to program any application to add functionality and expand your current website.
Examples of custom WordPress plugins:
Real estate listings plugin
Online documention library
Portfolio presentation
Google map mashups
and much more
Please check out the showcases below, highlighting a few of the custom plug-in applications for our clients.
Talk To Us
Looking for more information about an idea you have for your website? Ask an expert about how we can help bring your ideas to reality.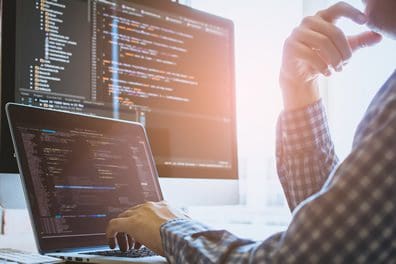 A web programming project in the making