Join Our Remote Design Team
Pinpoint Media Design has been working remotely for years, long before this became a "thing". We do not need nor do we want a brick-and-mortar office. In our industry, effective communication and all work can be performed online. We have a 20-years track record building small business websites.
If you came to this site because of a web designer jobs salary search, we encourage you to contact HR proactively. Currently, we do not have any open positions for junior web designers or junior graphic designers.
However, we are always looking for reliable freelancers in the field of full stack LAMP web development and AWS Amazon Cloud systems.
We really would like to know about you if your focus is on a career in web design and app development, and you are looking to start out in the GTA in a Toronto web design agency or anywhere in Ontario.
Due to the remote nature of our business, we work with clients, business partners and freelancers anywhere in the world.
Owner Henning Geiler is always happy to support people that are new to the industry. Don't hesitate to contact Henning with your jobs related questions.
Learn more about Pinpoint Media Design!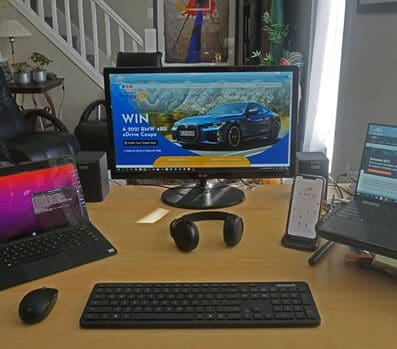 We are a Stratford web design agency. Ontario, Canada is our home, but we work anywhere in the World, offering our serivces remotely.